Our Selected Best Android Games Are Totally Free And They Can Make Your Boring Time Into A Quality One!
As a matter of fact, all the latest and Best Android Games are not free to download. But if you can wait for some time, you can easily get them. Speaking generally, everyone likes to play games on their smart devices, but when it comes to mobile games, android games have hundreds and thousands of games available on Google play store for their users. Some of them are paid games whereas a major portion is consist of fully free games of all type.
What type of games do you like? What is the most recent game that you are playing nowadays? If you are an android user then you must be having a game on your device. It might be the best for others but it is surely the best game for you. However, Android is committed to bringing all kinds of games.
You can browse the play store anytime. Games under titles "Top paid games, Top free games, Racing games and many more".
In addition, if you are a smart user who is very choosy then you can easily find any game that you are interested in such as Adventure games, Fight games, Racing games, Puzzle games.
In short, Android brings always something different for every type of gamers. Here is the list of The Best 2017 Android Games with specific features and price tags. Don't lose hope Keep reading!
Asphalt 8 / Airborne Xtreme
When it comes to smartphones games, Game Loft plays its important part in developing and bringing latest games for their Android users. However, following are the important features of "Asphalt 8 or Airborne Xtreme".
The prior version is an off-road format racer, with a large number of tracks.
It has online multiplayer capabilities.
Different cars and vehicles can be unlocked with the competition of the current state.
Solid racing mode.
This a free in-app purchase game with a bit aggressive strategy.
They give amazing experience in leisure.
Critical OPS – An adventure Game
It is among the latest generation of first-person shooters and it's one of the best and most played game. This game gives you a vast area of creativity and imagination which worth believing. What's in the game? Look below and get the best shot of this amazing game.
It has an online multiplayer system where you can play games with your friends.
First person shooter is fully free.
This game is really worth downloading and playing it.
Clash Royale Android Game
This is the latest game in the gaming arena. The developers of Clash Royale have also created the Clash of Clans, which is the old version in this series. What's inside the game? Catch up the following features.
Collection of cards: in clash Roayle, you need to collect the cards and build decks.
To play online with a friend, you need to square off in one-on-one duels.
You will be rewarded trophies when you win.
Similarly, when you lose a game, you lose a trophy.
Clans to share cards, challenge clan mates to combat.
A big variety of chances to unlock new cards.
It's a solid card game and it's a cool alternative if you are not able to get access to Hearthstone.
Cut the Rope Game
It's one of the time killing games and it has evolved into a positive passion. You have to solve the puzzle and then you can earn credit to go to the next level. There are enough levels that you would not get bored of them. Other features include;
Power-ups.
Tons of levels
Transformation and Tactics to accomplish each task.
You don't need in-app purchase and you can easily complete a level.
It consumes much of the energy of the battery but it gives an amazing experience.
Fallout Shelter Game
It had made a huge wave in 2015 as it was considered as one of the best free Android games launched that year. What can you get In Fallout Shelter? Check the list below;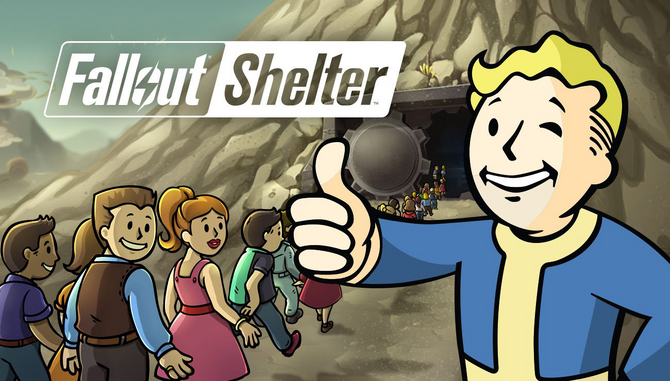 Building a shelter, you need to take in survivors which are also called Dwellers.
Creating a thriving ecosystem.
Obstacles that can stop you from winning the game include; fires, raids by AI bad guys.
It's a standard builder simulation game.
The in-app purchases take almost a blatant backseat in this title.
These are our top picked Android Best games of the year 2017. If you want to share your experience with your favorite game, you are welcomed to comment, like or send us an email and tell us about what games do you like the most and why do you play games.
Leave us a comment below
comments